Reggie® Education featured on QA Education website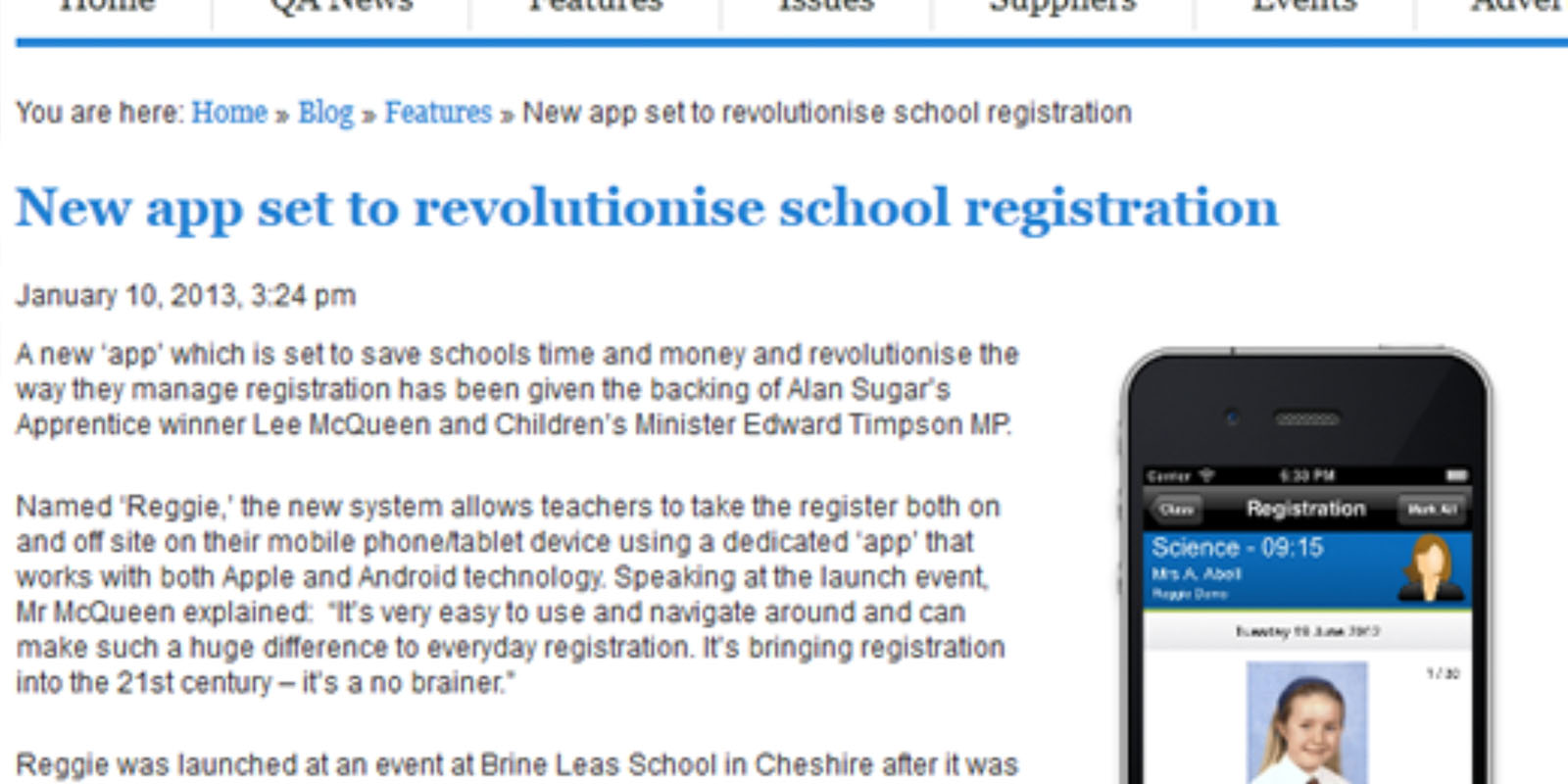 Reggie® has recently been feautred on the home page of the QA Education magazine website. Entitled New app set to revolutionise school registration, the article covers everything from our launch back in December, top features of the app and hands on experience from current users of Reggie®.
As frequent visitors to the QA Education website, everyone here is thrilled to have been featured on it and with daily downloads continuing to increase, we're is hugely excited about what's round the corner with Reggie®.
Visit the following link to read the article in full.