Features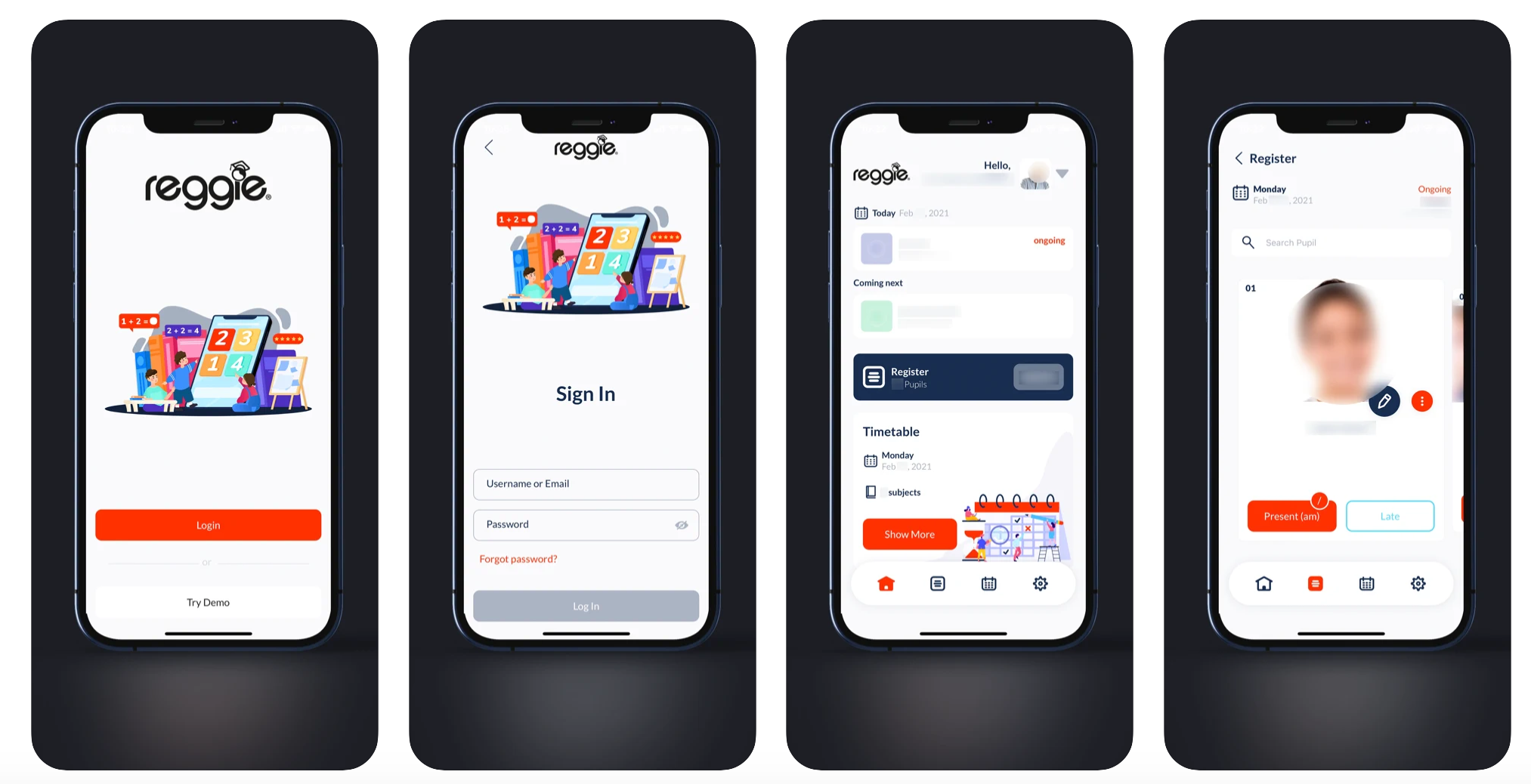 The Reggie® Education app allows teachers to take the student register, anytime and anywhere!
iOS or Android
Key Features
– Will work with any MIS system!
– Real-time SIMS data read-write
– 24/7 access from any location with Wi-Fi, 3G or 4G
– Offline access – 'take my day offline' feature
– Record class registration/ attendance
– Auto record minutes late
– School defined attendance codes
– Record achievement and behaviour for a student or groups of students
– Teacher timetable view (view your own timetable)
– Cover lessons displayed in the teacher timetable
– Emergency cover (act on behalf of another teacher)
– Support staff access
Management and security
– 24/7 access to the school's Teacher app management console
– Secure web-based encrypted SIMS data service
– Secure device and teacher account authorisation
– Device data is AES 256-bit encrypted
– Data on the device is securely excluded from iCloud and iTunes backup
– Reggie® is ISO 27001 and ISO 9001 accredited
Setup, installation and support
– Per-user and unlimited users/site-wide options available
– Unlimited usage – no caps or limits on data
– Support included as standard
We support the following operating systems:
• Apple iOS 10.0 or newer
• Android operating systems 5.0 (API 21) or newer.
Please note: We don't support earlier versions in order to comply with privacy policies, security etc.
This app will work with any MIS System (see below)