Reggie® Education is accredited by CAPITA SIMs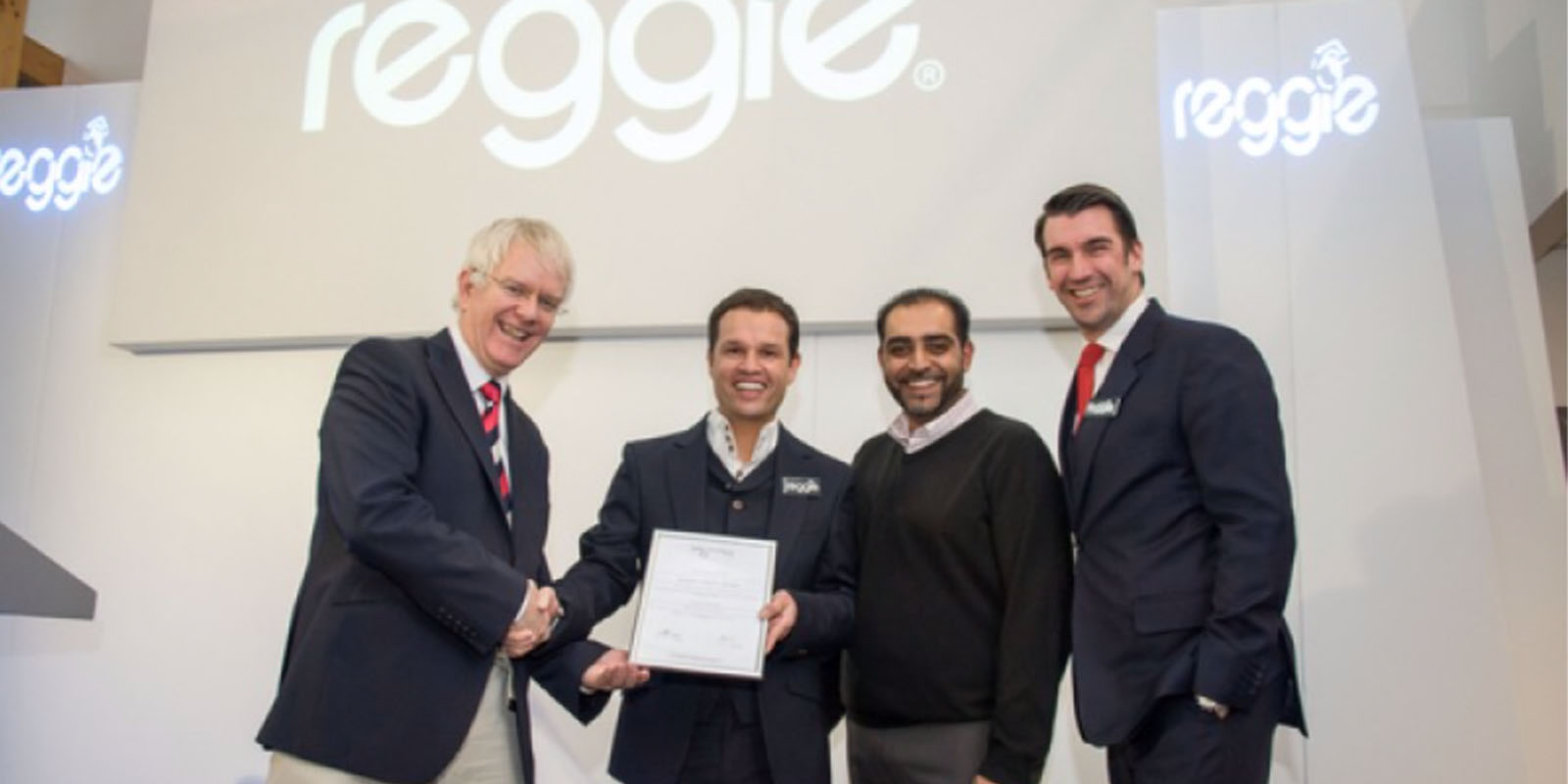 At the Reggie® Launch, CEO & Founder of GSD® and Reggie®, Graham Shapiro was pleased to be presented with an accreditation certificate by CAPITA SIMs.
This certifys that Reggie® meets all the correct quality and security standards, on the way the application is built and operates.
Pictured above are: Andy Mcgowan,Graham Shapiro,Kam Bains and Lee McQueen.
Andy Mcgowan – Head of Partner Development Support, Capita SIMShttp://www.capita-sims.co.uk/
Kam Bains – Partner Development Services Manager, Capita SIMS
Lee McQueen – Apprentice winner and has had two successful years of working with Lord Alan Sugar. Now Managing Director of The Raw Talent Academy. http://www.rawtalentacademy.co.uk/
Graham Shapiro – CEO & Founder of GSD® & Reggie® http://www.gsd.net/
GSD® are technical partners with CAPITA SIMs*
*SIMs is the software used to communicate with Reggie®, for student registration on this new mobile application.